GET ON THE AIR IN 6 EASY STEPS
---
Get ON THE AIR in 6 easy steps!
Start by uploading audio. Then add it to the default playlist to start broadcasting immediately.
STEP 1: Login to your dashboard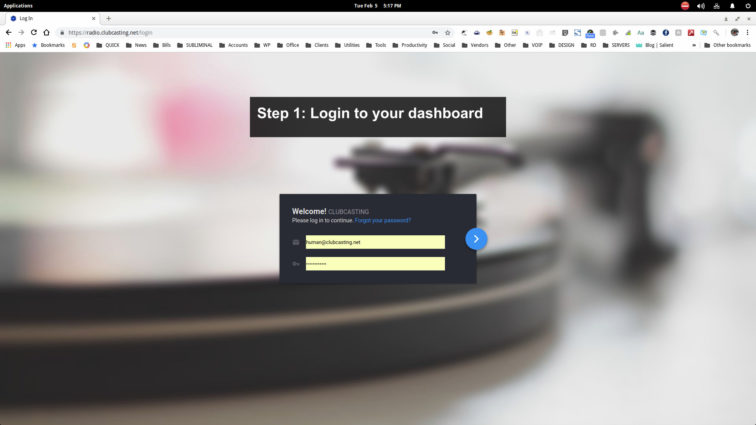 STEP 2: Tap the "Manage" button.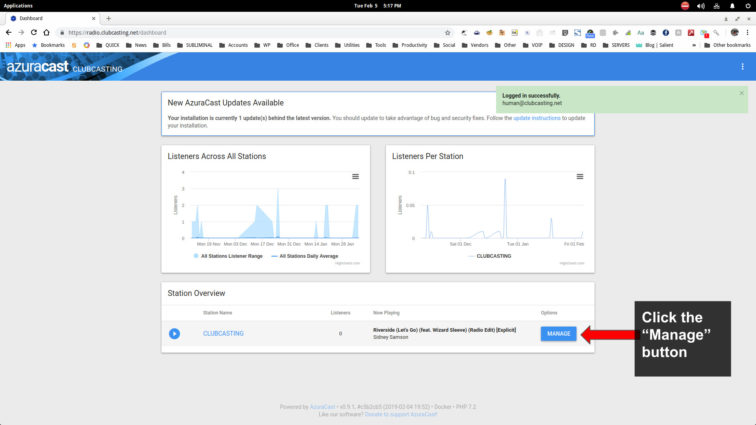 STEP 3: Click "Music Files" from the left navigation menu.
STEP 4: Drag 'n' drop your audio files into this window to upload.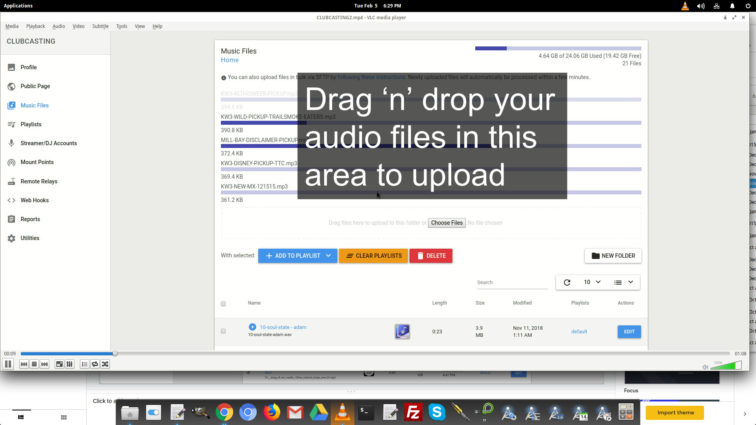 * Don't close this window or navigate away until the progress bar for the last file has finished
Now, you're ready to add audio files to a playlist to begin broadcasting.
STEP 5: After the files have finished uploading, check the box to the left of the "Name" column to select all files.
STEP 6: Tap the "Add to Playlist" button and choose "default."
CONGRATULATIONS! YOU'RE ON THE AIR
---